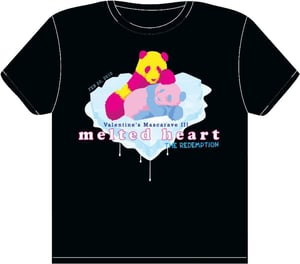 $

25.00
We invested in tee shirts for this event, and are hopeful that people will show their support and help us regain some of the funds lost.
Anyone who has bought a ticket, and wants a tee will have first dibs on a tee.
Those of you who spent $7.00 on your ticket will only have to invest $18.00.
And those of you who invested $10.00 on your ticket will only need to invest $15.00.
Message Support@PsychedelicPanda.com if you've already purchased a ticket and want the ticket.